All Star Ready Summer Camp

This years Annual Summer Camp "All Star Ready" sponsored by Swansea Little League and brought to you by Inside the Park will be held at the Swansea Little League Fields from June 26 to 30 from 9am to 2pm daily. Campers age 7 - 18will learn proper techniques in hitting, pitching, throwing, catching and fielding. There will be fun contests and prizes in each skill!! The cost for the camp is $150 per camper.

To register, complete application located in the snack shack and mail to Inside the Park 288 Plymouth Ave. Or email m.haslam@comcast.net for an application.

Questions??? Contact Sean Riley at 508-674-0130.

All Stars
Please check our Tournaments page for All Star updates.
2017 Veterans Memorial Tournament
Please check our Veterans Tournament page for info & updates.
2017 Major Division Champs - Royals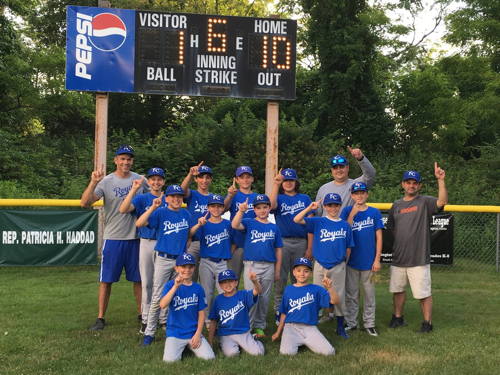 Congratulations to the Royals, 2017 Major Division Champs!
Opening Day 2017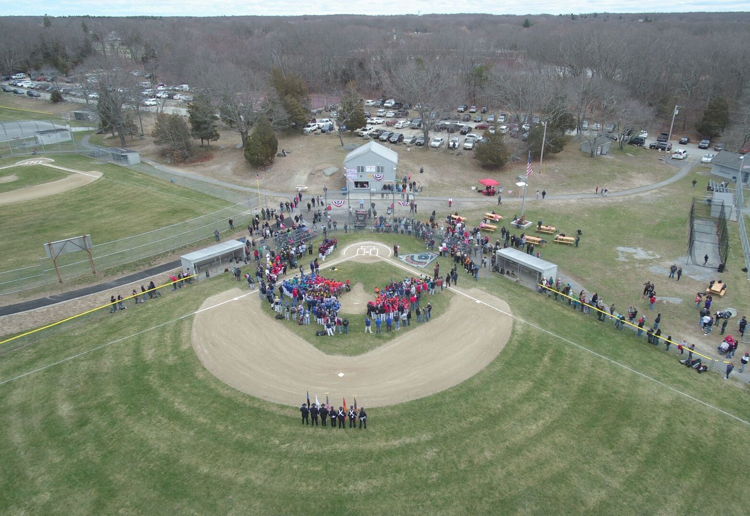 For more photos from Opening Day 2017, please visit our Facebook page
Fundraisers

The Friends of Swansea Little League and the Pawtucket Red Sox have a few offers for you. We have set up 3 special dates for ticket sales to help benefit the Swansea Little League Lighting Project - June 16th, June 30th and July 21st. Please come on out and enjoy a night with the Paw Sox and help us raise funds for the lights.
Thank you and HOPE to see you there!
The Friends of SWLL

To purchase tickets, click here
Enter username: SwanseaLL
Enter password: pawsox
OPTION 1 is June 16th - click here to purchase tickets
OPTION 2 is June 30th - click here to purchase tickets
OPTION 3 is July 21st - click here to purchase tickets

OR
contact Hannah Bontempo @ 401-721-5203 for more info


Little League® has announced new rule and regulation changes to take effect in 2017


From the Official Little League site:

This winter, the Little League® International Board of Directors has approved new rule and regulation changes that will take effect starting in the 2017 season. Along with two major administrative changes to background checks and residency requirements, the 2017 rule and regulation updates focus on increasing the pace of play across all divisions of Little League and continuing to help promote sportsmanship on and off the field.
Little League has also created a full breakdown of all of the rule and regulation changes, including clarification on each. This page, found at LittleLeague.org/Rules, will be updated frequently with any new rule and regulation changes.
Common Little League® Rules Misconceptions: What Parents Need to Know
Please click here to read more about the changes
Swansea Little League Receives ASAP Award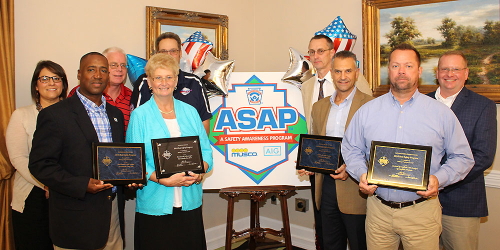 TEN U.S. LITTLE LEAGUE® PROGRAMS HONORED WITH REGIONAL ASAP AWARDS FOR THEIR SAFETY PREPAREDNESS

The safety of all Little League® players, volunteers, and fans is of upmost importance for Little League International. In 1995, Little League established the A Safety Awareness Program (ASAP), to encourage local Little League programs to create safety plans specific to their facilities and league. This plan would be used to help guide that league to a successful year.

With the support of Musco Sports Lighting and AIG Insurance, Little League recognizes those leagues who go above and beyond with their ASAP plans each year. At an annual luncheon during the Little League World Series, two leagues from each of the five United States regions are recognized for their participation in the ASAP program. Little League District Administrators are also recognized for their work in helping local leagues create their ASAP plans.

please click here to read the entire article

SHOP for SWANSEA LITTLE LEAGUE merchandise!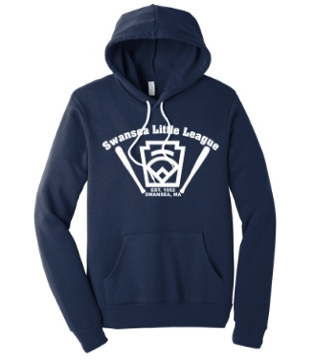 We have started a new online spirit wear shop at myLOCKER.net. Please click here to visit the Swansea Little League online shop!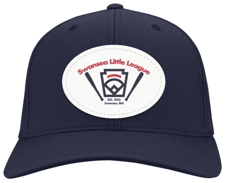 Challenger Division

Swansea Little League supports a Challenger Division for children with disabilities ages 5-18. This division supports not only Swansea but the Southeastern Massachusetts area. If you would like more information on this division please contact division directors Mike and Brenda Hyland at 508-672-4931

Division Rules

Please review the appropriate division rules for your player(s)...rules are also located on the League Info page as well as the Resources page. Other divisions will be added soon.
Instructional Division Rules (

)
Farm Division Rules (

)
Major Division Rules (

)
Senior Division Rules (

)

Swansea Little League CORI Policy

please click here to review the Swansea Little League CORI Policy (

)
Reminders to read...
Spectators & Parents
Managers & Coaches
Keep our Fields Clean!

Please keep our fields clean! Clean your dugout before you leave! If you see trash, please pick it up and throw it away - don't just walk by it. It takes ALL of us to keep our fields clean.
REMINDER: PETS ARE NOT ALLOWED

The League would like to take this opportunity to remind everyone that pets are NOT ALLOWED at the Swansea Little League Fields. This rule is in place to ensure a safe environment for all players and spectators.
Effective immediately this rule will be strictly enforced during all Little League events.
Swansea Little League Accident / Injury Policy

Please click here to view the Swansea Little League Accident / Injury Policy (

) and click here to view the Injury Tracking Form (

).
All accidents or injuries MUST be reported within 24 hours of the incident.
For more infomraiton, please contact Jordan Khoury, Swansea Little League Safety Officer, with any questions - via phone @ 508-509-7562 or via e-mail @ jordankhoury@yahoo.com.