2018 Annual Banquet
The Swansea Little League 2018 Awards banquet will be held on Sunday October, 14, 2018 from 6:00 pm to 8:00 pm at Whites of Westport. We will be honoring the Farm, Major and Senior Division regular season champs and playoff champs as well as all All-Star Teams.
Managers and players may attend for free, but they must pick up their tickets prior to the event. All other tickets are $20 for adults, $10 for kids 6 to 17 and kids 5 and under are free. Tickets for the event are only available on a pre-sale basis. Please note, Tickets WILL NOT Be available at the door!
There will be no banquet ticket sales on MONDAY night. Instead, the LAST CHANCE to pick up banquet tickets will be on Tuesday, October 9 from 6pm to 8pm. Ticket sales will be held in the meeting room above the concession stand.

2019 Swansea Little League Officers
Congratulations to the 2019 Swansea Little League officers and MANY thanks to 2018 slate of officers!!
President: Marc Haslam
Vice President: Joseph Martin
Vice President: Al Dias
Secretary: Wes Garrel
Ump-In-Chief: Joseph Martin
Safety Officer: Jordan Khoury
T-Ball Director: Steve Cantafio
Instructional Director: Mike Soares
Farm Director: John Preston
Major Director: Wes Garrel
Senior Director: Al Dias
Challenger Director: Mike Hyland
Player Development: JP Picard
2018 Division Champs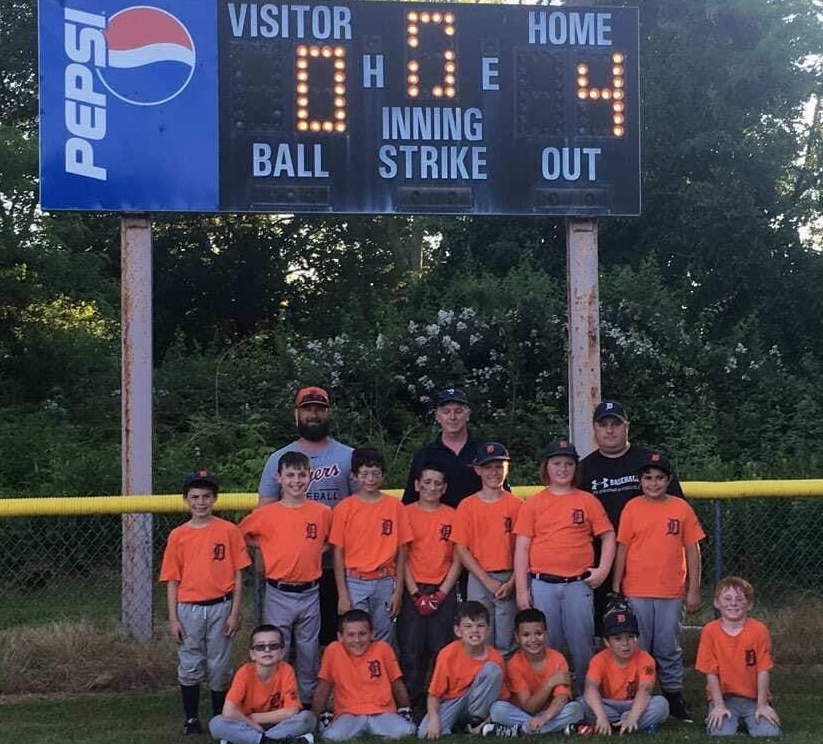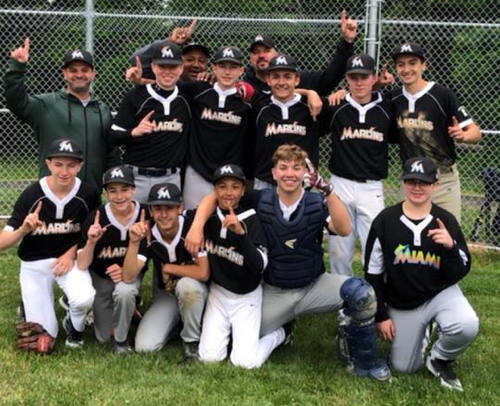 Fundraiser
USA BASEBALL DECERTIFIED -
30-Inch Easton Ghost X
From the Little League International:

Dear Little League Parents and Volunteers,
On Thursday, May 3, USA Baseball informed youth organizations, including Little League, that effective immediately, the bat identified as the Easton Ghost X YBB18GX10 30/20 2 5/8" (or the "Easton Ghost X 30/20 5/8" at retail) has been decertified by USA Baseball and is no longer an approved bat under the USABat Standard. This applies to the 30-inch drop 10 variation of the Easton Ghost X only. Pursuant to Rule 1.10, this is now an illegal bat. At the time of this decertification notice, all other lengths and drops of the Easton Ghost X bat remain approved for play.
All parents, coaches, and umpires must check their bats and remove these bats from play if they are in possession of these bats.
Any questions regarding returns, refunds, or warranty claims for the Easton Ghost X 30/20 should be directed to Easton at ghostreturn@easton.com.
Please visit USABat.com/Decertified-Bats for more information.
Easton Ghost Decertified Bat
More information on how the USABat Standard impacts Little League can be found at LittleLeague.org/BatInfo.
We apologize for any inconvenience and thank you all for your attention to this matter.
Sincerely,
Patrick W. Wilson
Senior Vice President, Little League Baseball and Softball
Inside The Park Baseball Camp
This years Annual Summer Camp "All Star Ready" sponsored by Swansea Little League and brought to you by Inside the Park will be held at the Swansea Little League Fields from June 25 to 29 from 9am to 2pm daily. Campers age 7 - 18will learn proper techniques in hitting, pitching, throwing, catching and fielding. There will be fun contests and prizes in each skill!! The cost for the camp is $150 per camper.
To register, please click here to download/print the registration form. Complete the form and mail the application to:
Inside the Park
288 Plymouth Ave.
Fall River, MA 02721
Flyers are also available at the Snack Shack.
Questions??? Contact Sean Riley at 508-674-0130.
Swansea Memorial Day Parade
from the Town of Swansea Veterans Agent:
Swansea's Parade Committee members are honored to invite Swansea Little League to participate in our Memorial Day Parade showing community pride and patriotism on Monday, May 28th, 2018.
​The parade will commence at 1:00 p.m. from Saint Francis of Assisi Church parking lot on to Gardner's Neck Road and proceed to Wilbur Avenue ending at the Bluffs Community Center. The latest you should arrive at the church parking lot is 12:15 so that we can direct you to your position in the parade and avoid road closure.
The length of the parade is approximately 1.6 miles or about forty minutes from the start to finish. Prior to your arrival at 12:00 noon those marching should arrange transportation from Private Butler Boulevard which is at the end of the parade. ​
NOTE: Players marching should be in team uniform and wear comfortable sneakers NO CLEATS!

2018 RULE CHANGES & CLARIFICATIONS
From the official Little League website:

"At its annual fall meeting this November, the Little League® International Board of Directors approved new updates to the Little League Official Regulations, Playing Rules, and Policies that will take effect starting in the 2018 season. On this page, you will find a full breakdown of all the changes to the rules and regulations, including a summary of each and where it is located in the Little League Rulebooks.

"*Please note that all rule and regulation changes and clarifications are reflected in the 2018 Little League Rulebooks. The information provided below is strictly a summary of the changes."

- click here for a link to the full text

LITTLE LEAGUE® TO ADOPT NEW USA BASEBALL BAT STANDARD STARTING WITH 2018 SEASON
From the Official Little League site:

Little League® International has assembled an online resource page dedicated to baseball bat information, that includes the latest bat information, current Little League Baseball rules and regulations governing bats, and a series of frequently asked questions.
Please note that as of January 1, 2018, the USA Baseball Bat Standard will be implemented. For more information on the USABat standard and a complete list of bats approved through the USABat Standard, visit usabat.com.
Please click here to read more about the changes
SHOP for SWANSEA LITTLE LEAGUE merchandise!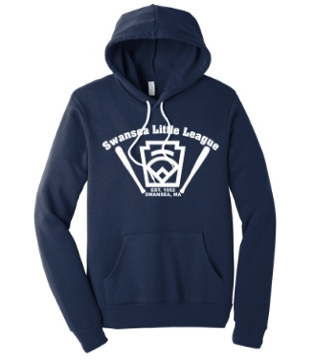 We have started a new online spirit wear shop at myLOCKER.net. Please
click here to visit the Swansea Little League online shop
!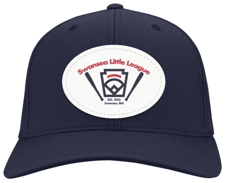 Challenger Division
Swansea Little League supports a Challenger Division for children with disabilities ages 5-18. This division supports not only Swansea but the Southeastern Massachusetts area. If you would like more information on this division please contact division directors Mike and Brenda Hyland at 508-672-4931
Swansea Little League CORI Policy
please click here to review the Swansea Little League CORI Policy (

)
Keep our Fields Clean!
Please keep our fields clean! Clean your dugout before you leave! If you see trash, please pick it up and throw it away - don't just walk by it. It takes ALL of us to keep our fields clean.
REMINDER: PETS ARE NOT ALLOWED
The League would like to take this opportunity to remind everyone that pets are NOT ALLOWED at the Swansea Little League Fields. This rule is in place to ensure a safe environment for all players and spectators.
Effective immediately this rule will be strictly enforced during all Little League events.
Swansea Little League Accident / Injury Policy
Please click here to view the Swansea Little League Accident / Injury Policy (

) and click here to view the Injury Tracking Form (

).
All accidents or injuries MUST be reported within 24 hours of the incident.
For more information, please contact Jordan Khoury, Swansea Little League Safety Officer, with any questions - via phone @ 508-509-7562 or via e-mail @ jordankhoury@yahoo.com.