Pitch Hit & Run Competition
Scotts Major League Baseball Pitch Hit & Run (PHR) is a FREE, exciting skills event providing boys and girls the opportunity to compete in four levels of competition including Team Championship events at all 30 Major League ballparks and the National Finals at the MLB All-Star Game. Swansea Little League will be involved in the official skills competition of Major League Baseball! We will be hosting this competition this Saturday, April 28, 2017. Registration begins at 8:30. Competition kicks off at 9am.

2018 RULE CHANGES & CLARIFICATIONS
From the official Little League website:

"At its annual fall meeting this November, the Little League® International Board of Directors approved new updates to the Little League Official Regulations, Playing Rules, and Policies that will take effect starting in the 2018 season. On this page, you will find a full breakdown of all the changes to the rules and regulations, including a summary of each and where it is located in the Little League Rulebooks.

"*Please note that all rule and regulation changes and clarifications are reflected in the 2018 Little League Rulebooks. The information provided below is strictly a summary of the changes."

- click here for a link to the full text

LITTLE LEAGUE® TO ADOPT NEW USA BASEBALL BAT STANDARD STARTING WITH 2018 SEASON
From the Official Little League site:

Little League® International has assembled an online resource page dedicated to baseball bat information, that includes the latest bat information, current Little League Baseball rules and regulations governing bats, and a series of frequently asked questions.
Please note that as of January 1, 2018, the USA Baseball Bat Standard will be implemented. For more information on the USABat standard and a complete list of bats approved through the USABat Standard, visit usabat.com.
Please click here to read more about the changes
SHOP for SWANSEA LITTLE LEAGUE merchandise!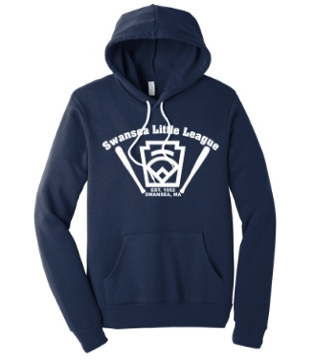 We have started a new online spirit wear shop at myLOCKER.net. Please
click here to visit the Swansea Little League online shop
!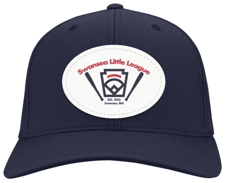 Challenger Division
Swansea Little League supports a Challenger Division for children with disabilities ages 5-18. This division supports not only Swansea but the Southeastern Massachusetts area. If you would like more information on this division please contact division directors Mike and Brenda Hyland at 508-672-4931
Swansea Little League CORI Policy
please click here to review the Swansea Little League CORI Policy (

)
Keep our Fields Clean!
Please keep our fields clean! Clean your dugout before you leave! If you see trash, please pick it up and throw it away - don't just walk by it. It takes ALL of us to keep our fields clean.
REMINDER: PETS ARE NOT ALLOWED
The League would like to take this opportunity to remind everyone that pets are NOT ALLOWED at the Swansea Little League Fields. This rule is in place to ensure a safe environment for all players and spectators.
Effective immediately this rule will be strictly enforced during all Little League events.
Swansea Little League Accident / Injury Policy
Please click here to view the Swansea Little League Accident / Injury Policy (

) and click here to view the Injury Tracking Form (

).
All accidents or injuries MUST be reported within 24 hours of the incident.
For more information, please contact Jordan Khoury, Swansea Little League Safety Officer, with any questions - via phone @ 508-509-7562 or via e-mail @ jordankhoury@yahoo.com.