2017 Board of Directors

Thank you to all members who served on the BOD for the 2016 season and congrats to those elected to serve next season! Marc Haslam, Joe Martin, Wes Garell, Mike Backus, Paul Bell, Jordan Khoury, Al Dias, Chad Gonsalves, Lyle Katseff, Paul Nadeau, Steve Cantafio, Mike Hyland


2016 Awards Banquet

The Swansea Little League 2016 Awards banquet will be held on Saturday October 15, 2016 from 6pm to 10pm at Whites of Westport. We will be honoring the Farm, Major and Senior Division regular season champs and playoff champs as well as all All-Star Teams.
Managers and players may attend for free, but they must pick up their tickets prior to the event. Ticket sale dates will be announced soon!
All other tickets are $20 for adults, $10 for kids 6 to 17 and kids 5 and under are free. Tickets for the event are only available on a pre-sale basis and will NOT be available at the door.

Banquet tickets will be on sale on Thursday, September 29 from 6pm to 8pm in the meeting room above the concession stand.


Swansea Little League Receives ASAP Award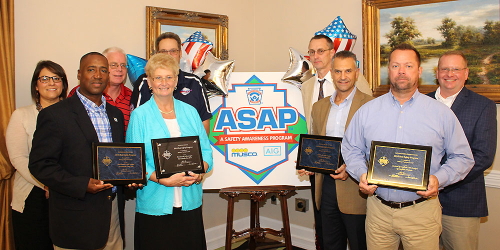 TEN U.S. LITTLE LEAGUE® PROGRAMS HONORED WITH REGIONAL ASAP AWARDS FOR THEIR SAFETY PREPAREDNESS

The safety of all Little League® players, volunteers, and fans is of upmost importance for Little League International. In 1995, Little League established the A Safety Awareness Program (ASAP), to encourage local Little League programs to create safety plans specific to their facilities and league. This plan would be used to help guide that league to a successful year.

With the support of Musco Sports Lighting and AIG Insurance, Little League recognizes those leagues who go above and beyond with their ASAP plans each year. At an annual luncheon during the Little League World Series, two leagues from each of the five United States regions are recognized for their participation in the ASAP program. Little League District Administrators are also recognized for their work in helping local leagues create their ASAP plans.

please click here to read the entire article
FALL BALL is Coming!

Parents,

Swansea Little League is offering a Fall Ball program again this year. Fall Ball is a training and development program that focuses on teaching proper baseball mechanics and helps prepare players for the upcoming spring season.

Fall Ball is also an excellent opportunity for volunteers/coaches to learn new drills and practice methods for the spring season.

There will be roughly two practices a week, starting August 21st. Games are played on Sunday's starting September 4th and run to October 23rd, weather permitting.

The games are played without the "win at all costs" atmosphere and give the players a place to apply what they learn in practice. Registration fee is $50 and will be open to players age 6 - 11 and 12 - 15.

In order to properly plan we need to get a head count on all players/coaches/volunteers interested in participating. Anyone interested in playing/volunteering, or if you have any questions contact J.P. Picard at rollnjp@yahoo.com.


District 6 Champs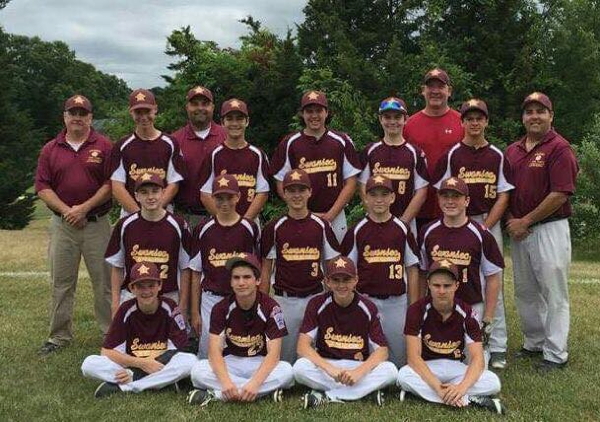 2016 Junior All Stars & District 6 Champs &
finalists in the MA State Championship!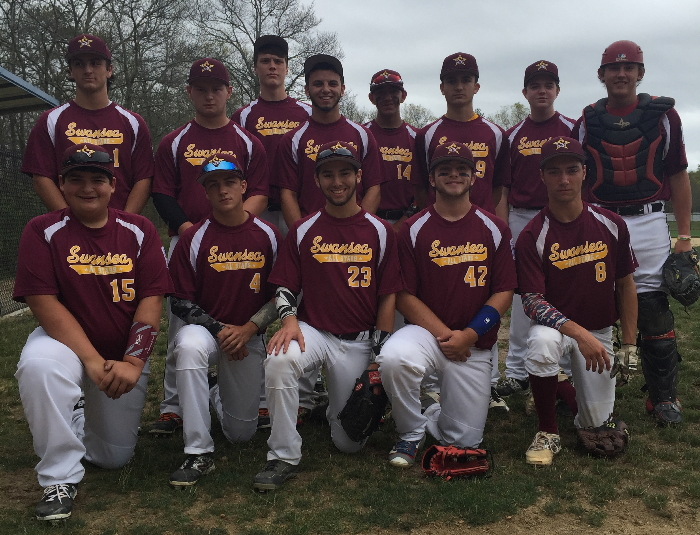 2016 Senior All Stars & District 6 Champs
Check our Tournament page for all-star updates
Check our 2016 All Star page for photos and rosters
Follow the MA District 6 Tournaments on Facebook
Follow the MA state tournaments via their website
Veterans Memorial Tournament/Official District 6 10U Tournament

Congratulations to the Taunton East All Stars on winning the 2016 Veterans Memorial Tournament and capturing the District 6 crown!
Please visit our 2016 Veterans Memorial Tournament page for game results.

AND CONGRATULATIONS!
Section 2 & MA District 6 Champions Taunton East LL 10's won the Massachusetts LL 10 yr old State Championship in Holden, MA defeating Brookline LL 16-6.
Taunton East LL now advances to the LL 10 yr old Eastern Regional Tournament in Cranston, RI starting on Friday July 29. 2016.
GOOD LUCK to the Taunton East LL 10's!
9/10 Eastern Region Baseball Tournament
9-10 Little League Eastern Regional Baseball Tournament
Senior Division Champs
Congratulations to the Senior Division Cubs and Coach Dale Dellicker on winning the Senior Division Championship!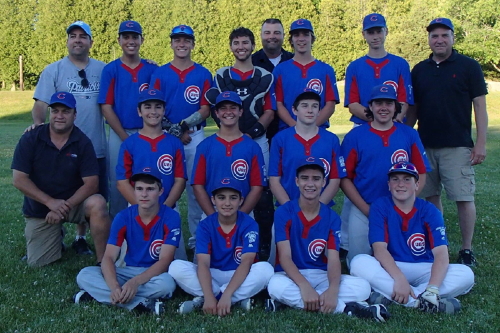 Major Division Champs
Congratulations to the Major Division Royals and Coach Darrin Smith on winning the Major Division Championship!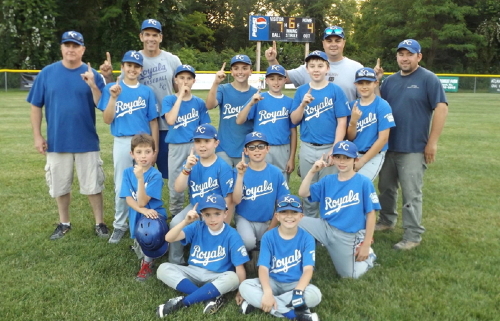 Farm Division Champs
Congratulations to the Farm Division Dodgers and Coach Steve Kern on taking the Farm Division Championship!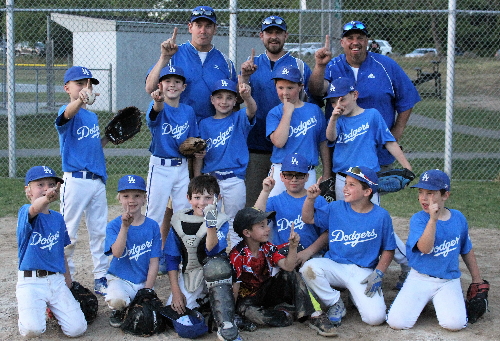 SHOP for SWANSEA LITTLE LEAGUE merchandise!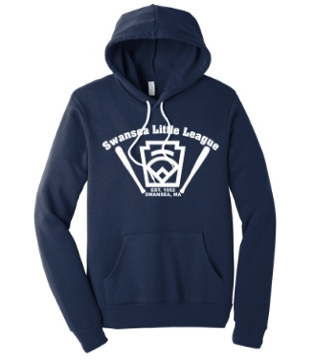 We have started a new online spirit wear shop at myLOCKER.net. Please click here to visit the Swansea Little League online shop!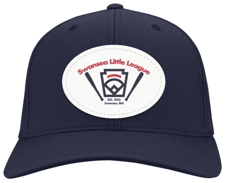 Challenger Division
Swansea Little League supports a Challenger Division for children with disabilities ages 5-18. This division supports not only Swansea but the Southeastern Massachusetts area. If you would like more information on this division please contact division directors Mike and Brenda Hyland at 508-672-4931

Division Rules
Please review the appropriate division rules for your player(s)...rules are also located on the League Info page as well as the Resources page. Other divisions will be added soon.
Instructional Division Rules (

)
Farm Division Rules (

)
Major Division Rules (

)
Senior Division Rules (

)

Swansea Little League CORI Policy
please click here to review the Swansea Little League CORI Policy (

)
Reminders to read...
Spectators & Parents
Managers & Coaches
Keep our Fields Clean!
Please keep our fields clean! Clean your dugout before you leave! If you see trash, please pick it up and throw it away - don't just walk by it. It takes ALL of us to keep our fields clean.
REMINDER: PETS ARE NOT ALLOWED
The League would like to take this opportunity to remind everyone that pets are NOT ALLOWED at the Swansea Little League Fields. This rule is in place to ensure a safe environment for all players and spectators.
Effective immediately this rule will be strictly enforced during all Little League events.
Swansea Little League Accident / Injury Policy
Please click here to view the Swansea Little League Accident / Injury Policy (

) and click here to view the Injury Tracking Form (

).
All accidents or injuries MUST be reported within 24 hours of the incident.
For more infomraiton, please contact Jordan Khoury, Swansea Little League Safety Officer, with any questions - via phone @ 508-509-7562 or via e-mail @ jordankhoury@yahoo.com.